1998 - 1999
Some more photos of shooting GAS 3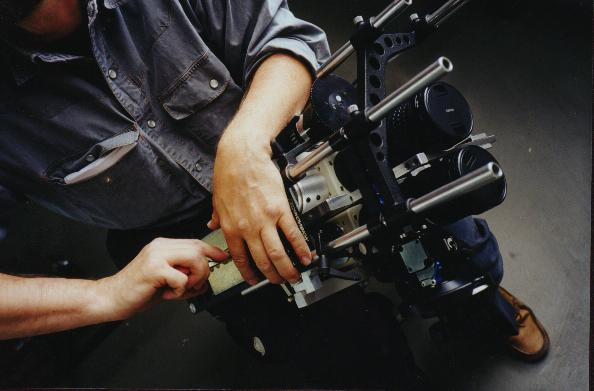 Guy Talin (asscam) preparing camera for a shoot.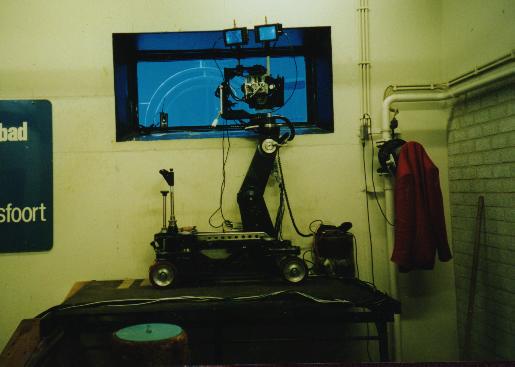 "Underwater" setup :-). The camera is mounted upside down for this shot, simply by using the Ronfod F7 head and inverting the viewfinders.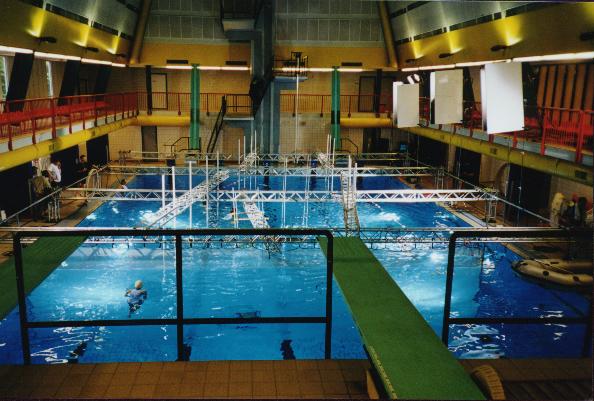 Rigging holds underwater decoration, desinged as much as possible in a way to add 3D content to the shot. Tight collaboration with art direction dept is even more essential in 3D prod. as it already is normally.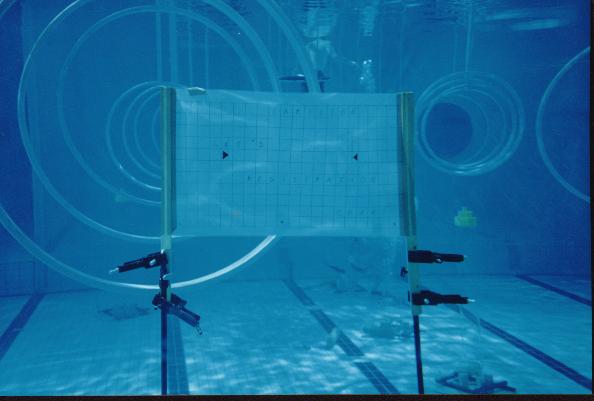 Our setup chart for adjusting most parameters (color match, convergence, tilt, roll) Custom setup chart is indeed plastified and submersible :-). Notice rings from art department and bubble generators on the floor.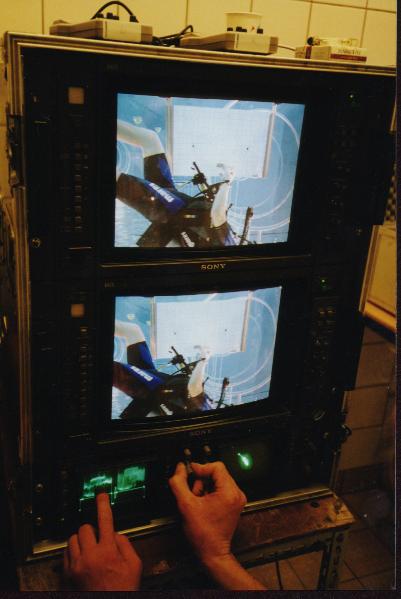 "Underwater Spark" swimming by .... :-) while Bernad Vandermolen (Video Engeneer) adjusts color balance and matches colorometry btween the two eyes.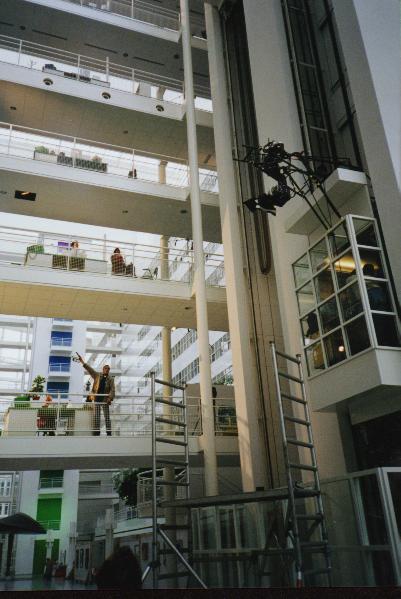 Camera hanging of lift roof, remote controlled (Hot Head), operated from within the lift cabin. Notice Kees with slate. (Hi Kees!) We actually slated all takes with numbers and actually operating the slate, as a precaution to be sure to be able to re-sync both left and right eye tapes should a time-code problem arise.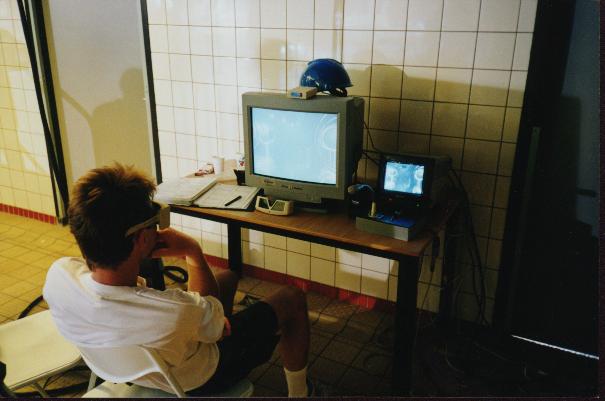 Directors console with 3D monitor and Director Harry Arp (Hi Harry!). Notice spare shutterglasses on table (cristal eyes), IR emitter on monitor, small video monitor with left image for color judgement (Stereo monitor does not have the correct phosfors) and clearcom unit (just in front of small monitor) to keep in touch with camera operator and recording dept. The video recorders are installed a couple of meters away in a "dry" (read: dryer/non-condensing) room.

ONE MORE PAGE WITH PICTURES OF GAS3 SHOOT
MORE PICTURES OF ALICE SHOOT
To contact me, please send email to