Stereoscopic 3D Video Camera

A few pictures of the shoot for "Haunted Castle". "Haunted Castle" is an nWave Pictures 70 mm 15 perf 3D (IMAX 3D) stereoscopic feature currently in distribution, starring KYOKO and JASPER Belgium Pop stars. The film is mainly made in CGI by Movida-Trix. Actors are shot with our camera framed as close as possible on green screen. They are then be integrated in the much larger CGI images. Since the actors height will occupy less than one fifth of the full IMAX image height, digital video resolution was considered sufficient if the cameras were mounted in a vertical modus. Director: Ben Stassen, D.O.P.: Kommer Kleijn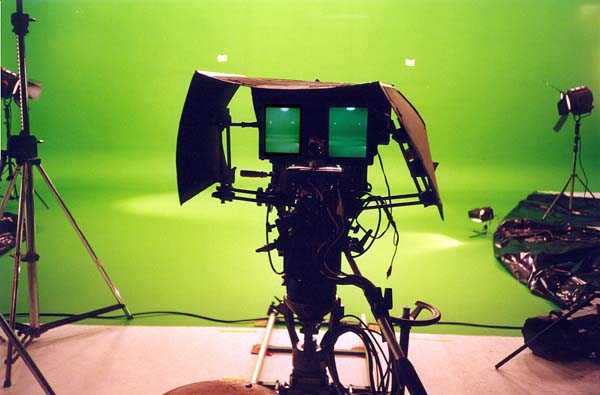 Ready to shoot. Note the vertically mounted viewfinders.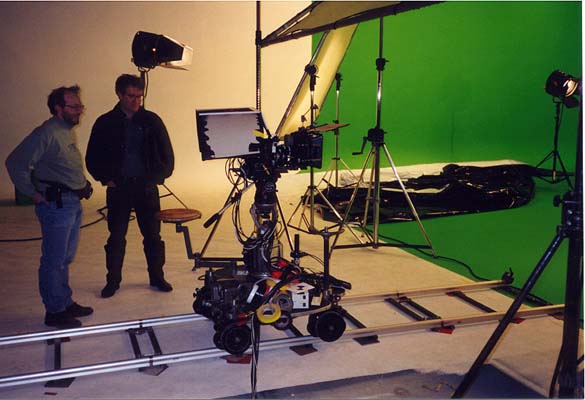 Guy Talin (asscam, left) and Ben Stassen (dir, right) admiring the camera while waiting for Kyoko to be released by the make-up dept.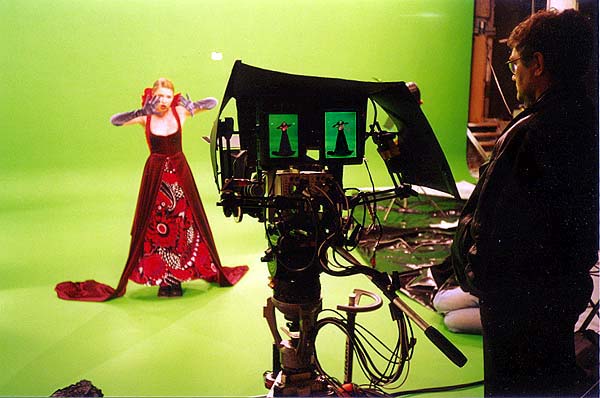 Here she is rehearsing.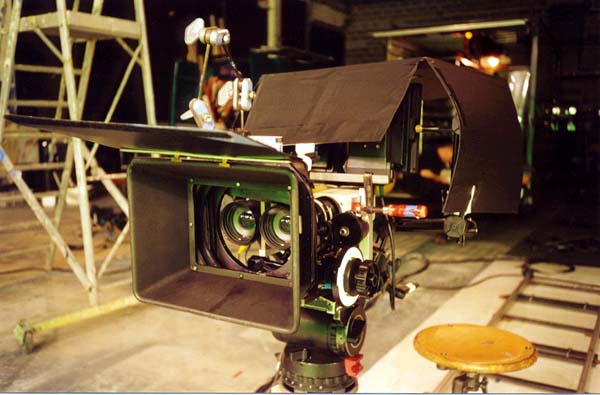 Two eyes :-), still at 7.7 cm, even when the camera is mounted in its "portrait" modus.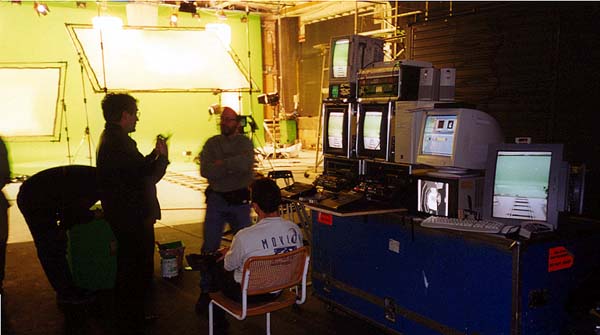 Recording and image control setup. Note the vertically installed monitors. Stereo monitor and IR. transmitter for shutter glasses on the far right. Click on the image to enlarge.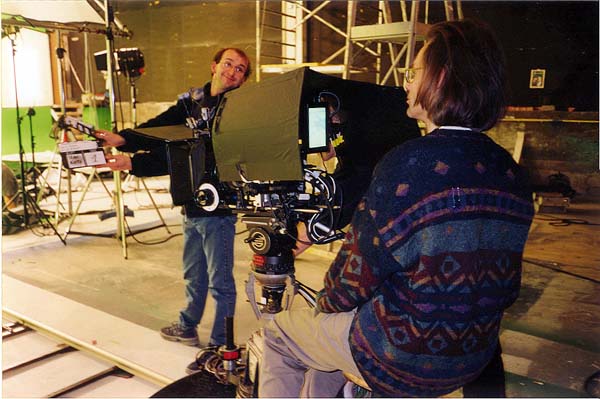 Roger "international" Schins, slating. And that is me behind the camera.:-)
To contact me, please send email to