ArriVision 3D 35 mm film shooting

1999
A few photos of the shoot for "Road Masters". The "Road Masters" Toyota Ride is a 6 minutes 35 mm stereoscopic ride film that runs in a dynamic (moving seats) 3D theater in the main Toyota showroom in Tokyo Japan. It is projected there with two separate simultaneously running 35 mm film projectors on a polarized screen of 8 meters wide. The film is mainly made in CGI by Mac Guff Ligne. We shot all living elements (actors, extra's and a monkey) on 35 mm stereoscopic over/under using the ArriVision 3D lens system. Director: Pascal Roulin, D.O.P.: Kommer Kleijn. Prod: Ph Studio, Pascavision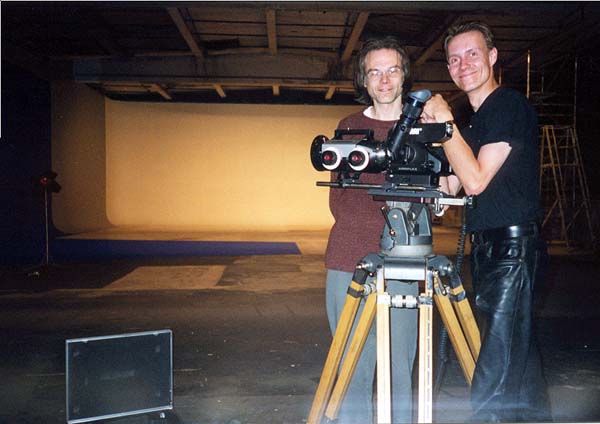 Tim Mendler (asscam, on the right) and me (on the left) just after unpacking the special lens system.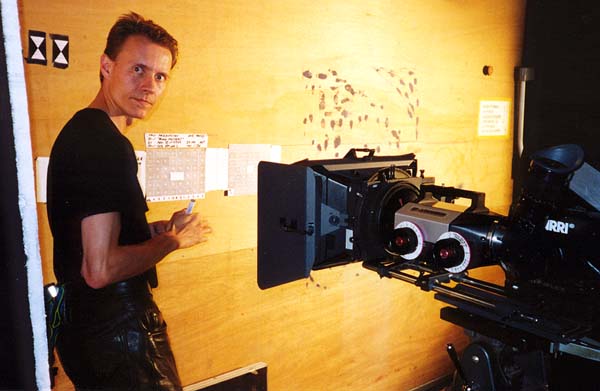 Tim and I are checking if it all works all right.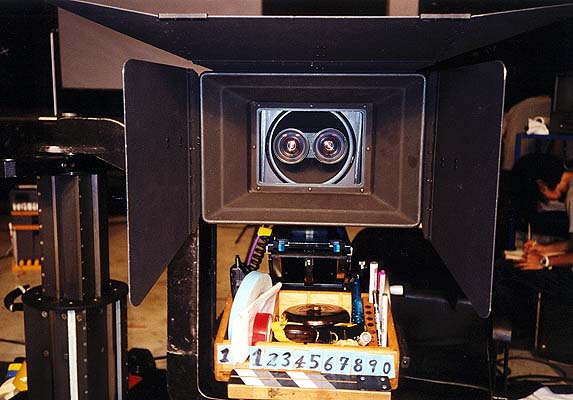 Beware! Little sister is watching you!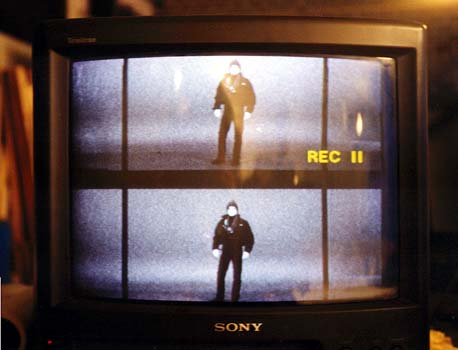 Video assist viewfinder image. Left over Right.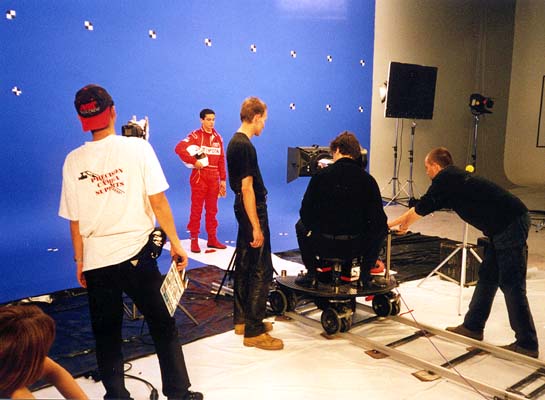 Targets on Blue screen will allow to track the camera move in post.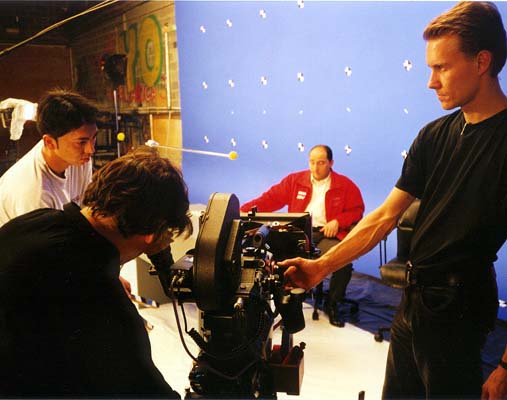 Tennis ball on stand is also a tracking device.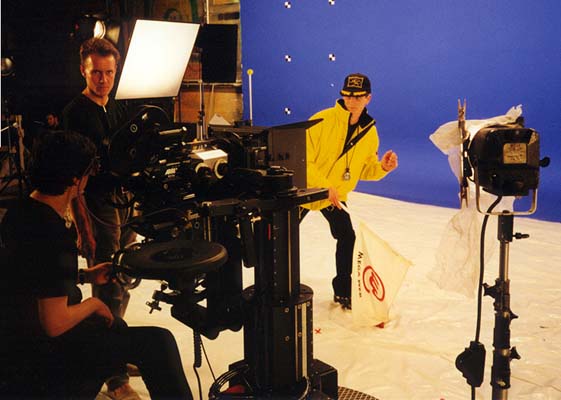 Will we win the race? :-)
To contact me, please send email to