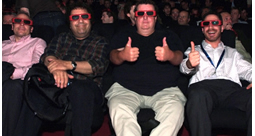 Ever since its creation, Dimension 3 has been supporting the development and the promotion of all types of stereoscopic 3D contents. We are constantly on the lookout for such contents from all over the world: documentaries, short films, theme park or museum films, scientific demos, music videos and feature films.
The public's enthusiasm for S-3D throughout the world, whether in movie theaters (feature films, live concerts, events), in immersive venues or on TV screens, is feeding the growth of content production. In this context, it made perfect sense for Dimension 3 Festival to start hosting a film competition interesting all types of content . Submitted. Submitted films must make use of stereoscopic 3D technologies, or any other immersive technology, and can be either live-action or animated.
"Dimmy" Awards Recipients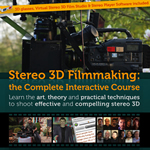 Interactive 3D / Entertainment / Edutainement Category
Stereo 3D Filmmaking: the Complete Interactive Course (France/USA)
Direction & stereography : David Steiner and Cédric-Alexandre Saudinos
Production : Parallell Cinéma and Innoventive Software
Stereo 3D Filmmaking: the Complete Interactive Course is the world's first stereoscopic shooting interactive training suite. This pedagogical kit has been Specifically designed to provide a fast yet in-depth training for directors, producers and technician.

Prize : Fuji FinePix Real 3D W1 Camera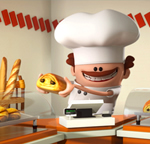 INDEPENDANT Production Category
Les Métiers (2X1mn20, France)
Direction & Production : Supamonks
Stereography : Erwan Davigano
Two children discuss their parents' trades on a school bench...This edutainment series is dedicated to orientation and vocation in modern trades, as seen from a child's perspective. The idea of the series is to introduce children aged 6 to 8 to a wide range of trades.
CGI series pilot - 1st public screening!

Prizes : Stereo 3D Version of FrameForge Previz Studio 3 + a DCP offered by Digimage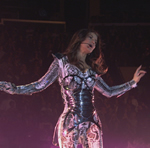 LIVE 3D CATEGORY
Clip Meet me Half Way from the Black eye Peas show (4mn39, USA)
Direction: Ted Kenney
Production : 3ality Digital
Stereography : Nick Brown
First concert of the Black Eyed Peas broadcasted live in 3D

Prize : AVID media Composer V 5.0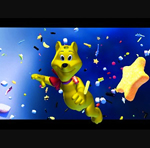 ADVERTISING CATEGORY / SHORT SECTION
HARIBO (44 s, France)
Direction/Stereography : Pierre Bleue
Production: Cow Prod
The first S3D advertising clip in French theaters - Shown before screenings of James Cameron's Avatar!

Prize : : 3DTV Solution, 3D Tricks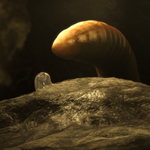 ANIMATED, CGI CATEGORY / SHORT SECTION
Le Voyage dans l'Arbre (4mn, France)
Direction: Thomas SZABO - screenplay by Frédéric RAVATIN
Production: Openvision museography department of TV Cible
Live action Stereography : Kommer Kleijn SBC
Rig counselling : Alain Derobe
Follow the journey of a raindrop falling from the sky… this film, screened since April 3rd at the Terra Botanica theme park in Angers (France), required 6 months of postproduction!
Prize : Autodesk Entertainment Creation Suite 2010, Maya or 3DS Max
SHORT FICTION CATEGORY / SHORT SECTION
CARETAKER (4mn50, USA)
Direction : Sean Isroelit
Production : 3Ality /Jeff Amaral
Stereography : Ray Hannissian
The movie was produced as a tribute to the Hollywood Sign Trust, who are the custodians of this icon known all over the world, and is based on the 1930s legend of a caretaker who lived behind the letter "L" on the famous landmark. Van Dyke portrays the mystical handyman whose job is to replace the light bulbs that once illuminated the HOLLYWOODLAND sign.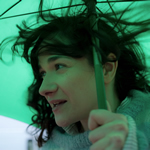 SPECIAL prize: Jury's selection, LE «coup de coeur»
LE TRAIN où ça VA (18 mn, France)
Direction: Jeanne Guillot
Production : La Femis
Stereography : Laurent Verducci et Celine Tricart
An elderly man, his daughter and his grandson gather in the family's old country house for a rather peculiar reason: the grandfather promised that a train would once again run on the abandoned tracks behind the house…

Prize : Sony Playstation 3 + Bernard Mendiburu Book «3D Movie Making»
SPECIAL prize: VISUAL effects
PEREGRINE (4 mn, Germany)
Direction : Mark Brownlow
Production : Mark Brownlow, Marc Jacobs for BBC NHU
Stereography : Dennis Boehm
This documentary shows how peregrines survive in the city of London and how they hunt to feed their chicks; the pilot is co-produced by BBC Natural History and the 3D experts from KUK Filmproducktion GmbH in Munich. The production is funded by the EU FP7 Research Project 3D4YOU.

Prize : Autodesk Entertainment Creation Suite 2010, Maya or 3DS Max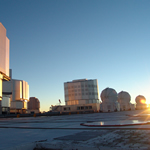 SPECIAL prize: IMAGES
THE EYE 3D - Life & Science on Cerro Paranal (46 mn documentary-Germany)
Direction : Nikolai Vialkowitsch
Production : Parallax raumprojektion & fact+film Medienproduktion
DOP: Kurt Moser
In June, 2009, a film crew of German 3D film experts from Parallax raumprojektion traveled to Chile's Atacama Desert, one of the most arid places on Earth. This is where the European Southern Observatory's (ESO) Very Large Telescope (VLT) of the is located. It's the "sharpest eye of humankind", outperforming even the Hubble Space Telescope in some wavelengths. One of the most fascinating scientific instruments ever built, it has found its home in one of the most exciting places in the world. THE EYE 3D is the first 3D documentary produced in Germany!

Prize : Autodesk Entertainment Creation Suite 2010, Maya or 3DS Max
GRAND prize & SEINE-SAINT-DeNIS PRIZE
VAMPIRE OF VIENNA (12mn10 – Austria)
Direction: Ron Eichhorn
Production: Ernst Mican / Alexander Reindl
Stereography : Tim Mendler
A young couple are driving home from an amusement park, when on a dark forest road they hit something; the boy leaves the car and suddenly disappears, the girl tries to find him and stumbles upon unspeakable evil…

Prize : Samsung TV LED UE-40C7700
+ 2 tickets for Yannick Noah Show at the Stade de France

THE JURY

DOMINIQUE RIGAUD
UP3D President (Union of 3D Stereo Professionnals )

DANYS BRUYERE
Deputy Managing Director Operations and Technologies - Groupe TSF

JULIE BARETTE
Entertainment Sales Manager M&E/ DEC (Digital Entertainment Creation) – Autodesk

DOMINIQUE CADIOU
VP, Strategic Account Technicolor

JOHN RA BENSON
Stereographer ( Mac Guff & Illumination Entertainment )